Oni: a kind of yokai, supernatural demon, devils, ogre, or troll in Japanese folklore. They are typically portrayed as hulking figures with one or more horns growing out of their heads. A Hawaiian silhouette and a Japanese design.
Oni Screenprint
Regular cut: Designed for classic fit
Button down front
Collared neckline
100% viscose.
ABOUT THE DEVIL HAWAIIAN SHIRT
Available in brilliant pink or deep purple with a devilish oni design
Made from 100% viscose material for comfort in warm weather
Full button front allows for versatile wear
Regular cut designed for a classic, comfortable fit
Collar neckline with an open top button style
Summer is upon us, and the best thing you can do for your closet is to bless it with the ancient spirit of the oni. As the temperatures start to climb, you will want to keep cool and comfortable in this Hawaiian Style shirt featuring the horned, devilishly handsome oni. A legendary character of Japanese myth, today people wear the supernatural oni to ward off evil spirits and bring about good luck. Why wouldn't you want the spirits on your side?
This regular cut shirt features a full-button front closure with a collar neckline so you can wear it any number of ways. Layer it and keep it open, tie it up and show off your midriff, button down and wear it late into the night. Made from lightweight, 100% viscose material to keep you cool no matter how much your night warms up.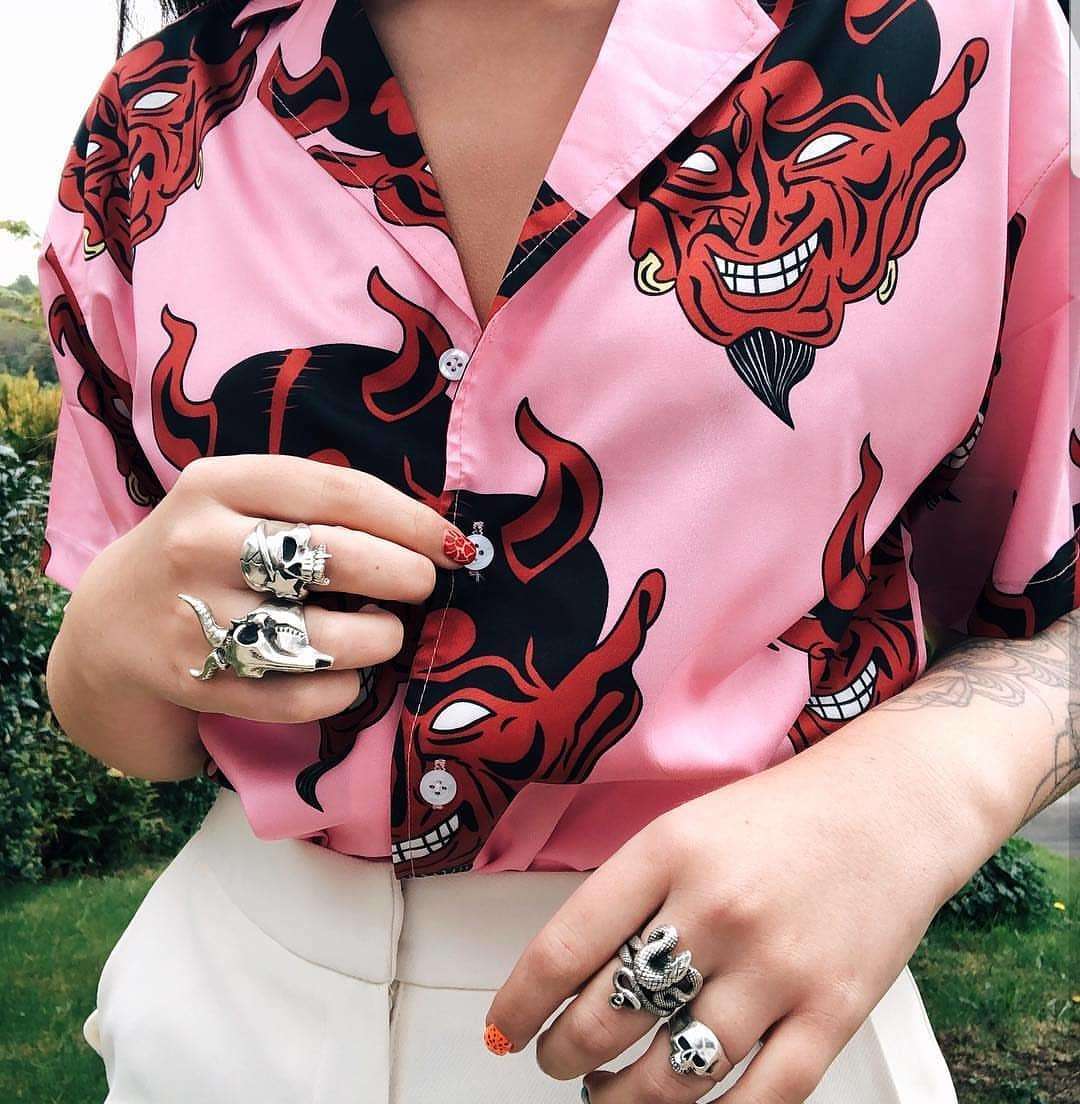 Throughout Japanese folklore, the oni was depicted as a horned demon spirit that has taken many shapes and forms through the years. Once a symbol of evil, terror, and the nightmare of misbehaved children, the oni has been embraced by recent generations as a champion to ward off evil spirits and bad luck while welcoming a positive vibe to serve you well. The style of his bright red face compliments the pink or purple background and is sure to brighten up your outfit. It doesn't hurt that he has devilishly good looks and a sly smile - making it all the easier to seduce good things your way.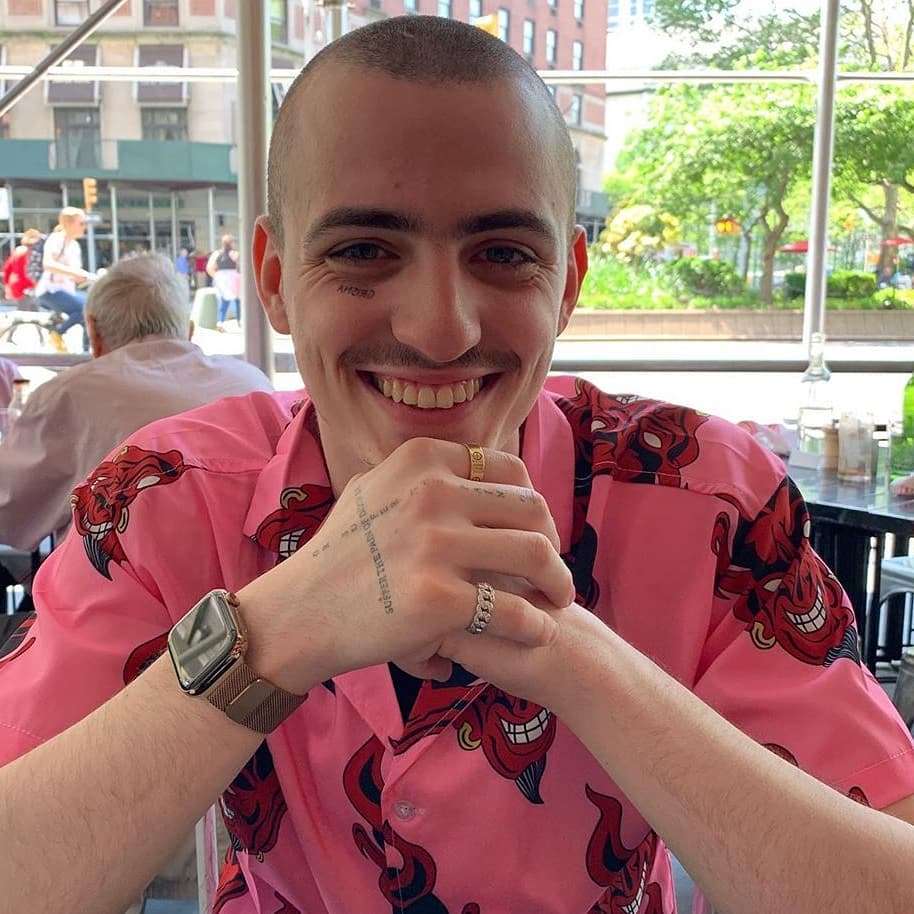 If it's not comfortable, you wouldn't wear it. Same goes for versatility, that's why we designed the Devil Hawaiian Shirt to be a regular cut with short sleeves to ensure a classic fit. A full button-down front means this shirt can be worn a number of ways - open and lose, closed and conservative, or tied up at the tails to keep you comfortable. The neckline features a soft lay collar that makes this shirt perfect to wear over your favorite tanks or tees. You'll love the classic, familiar feel as you go through the day and party well into the evening hours.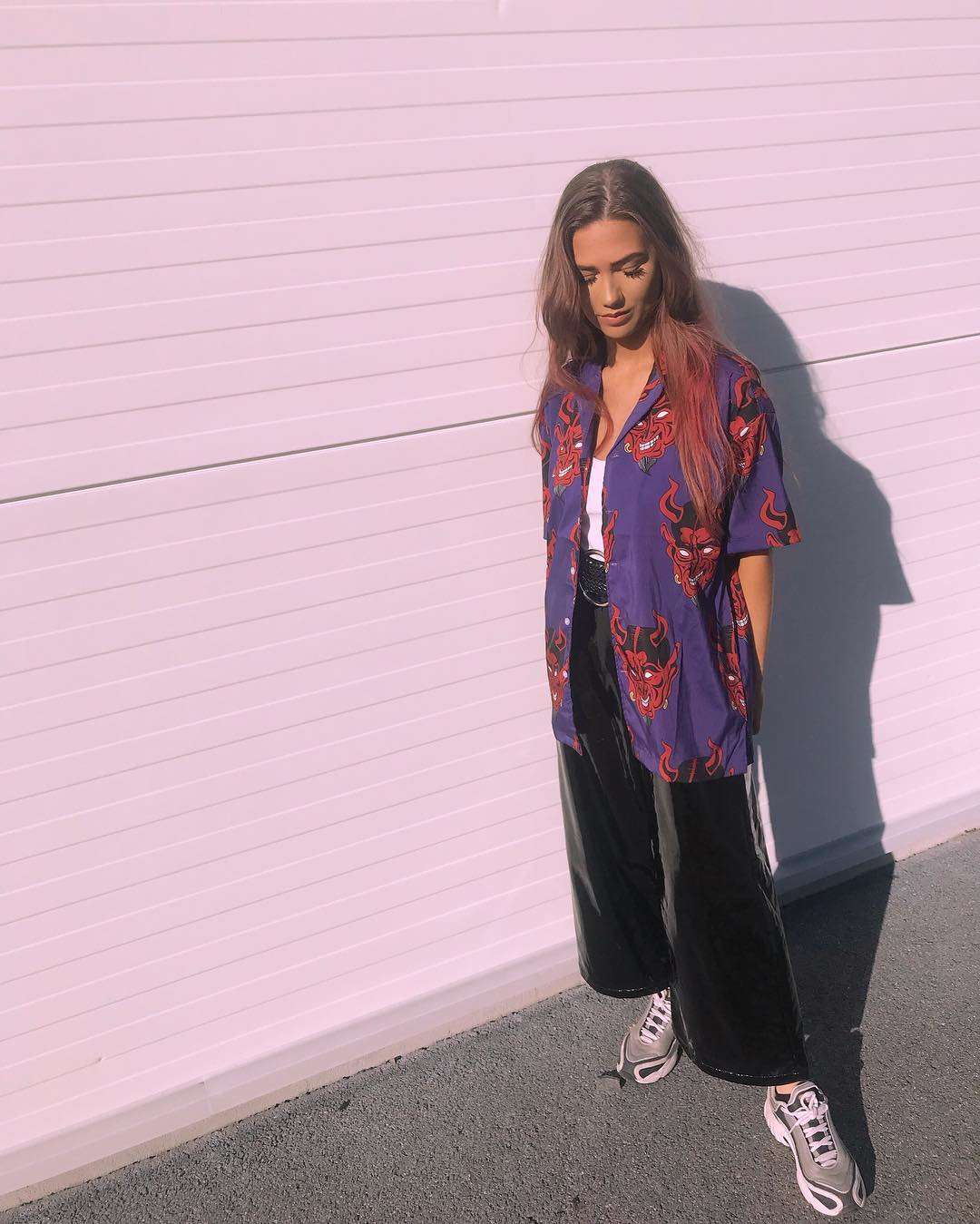 We wanted to make a shirt you could wear with anything, anywhere, which means we had to design it with materials you were going to love. The 100% viscose fibers offer a light, effortless feeling fabric that breathes and keeps you cool when the temperatures climb. The lightness of the fabric threads allows this shirt a little bit of stretch so it flows with you as you make your move to doing something great.
US SHIPPING
Free Shipping is applied on all orders.
Once your order is processed, please allow 14-21 business days for the order to be delivered via standard shipping.
Since our products ship from multiple fulfilment centres, orders of multiple items may ship separately. 
INTERNATIONAL SHIPPING
International shipping rates vary depending on the shipping destination.
Shipments usually arrive within 14-21 business days
If ordering multiple items, you may receive more than one package and/or receive one package before another. This is due to our various supply chains.